Here is a 68/69 reissue Telecaster project we are working on, made in Japan out of swamp ash, not bass wood…very rare. We are correcting the paint and making it authentic. Below are photos of the first color, the yellow tinted color added to give it the aged look and then the neck that we will be putting on it. We will be adding photos here as the project progresses.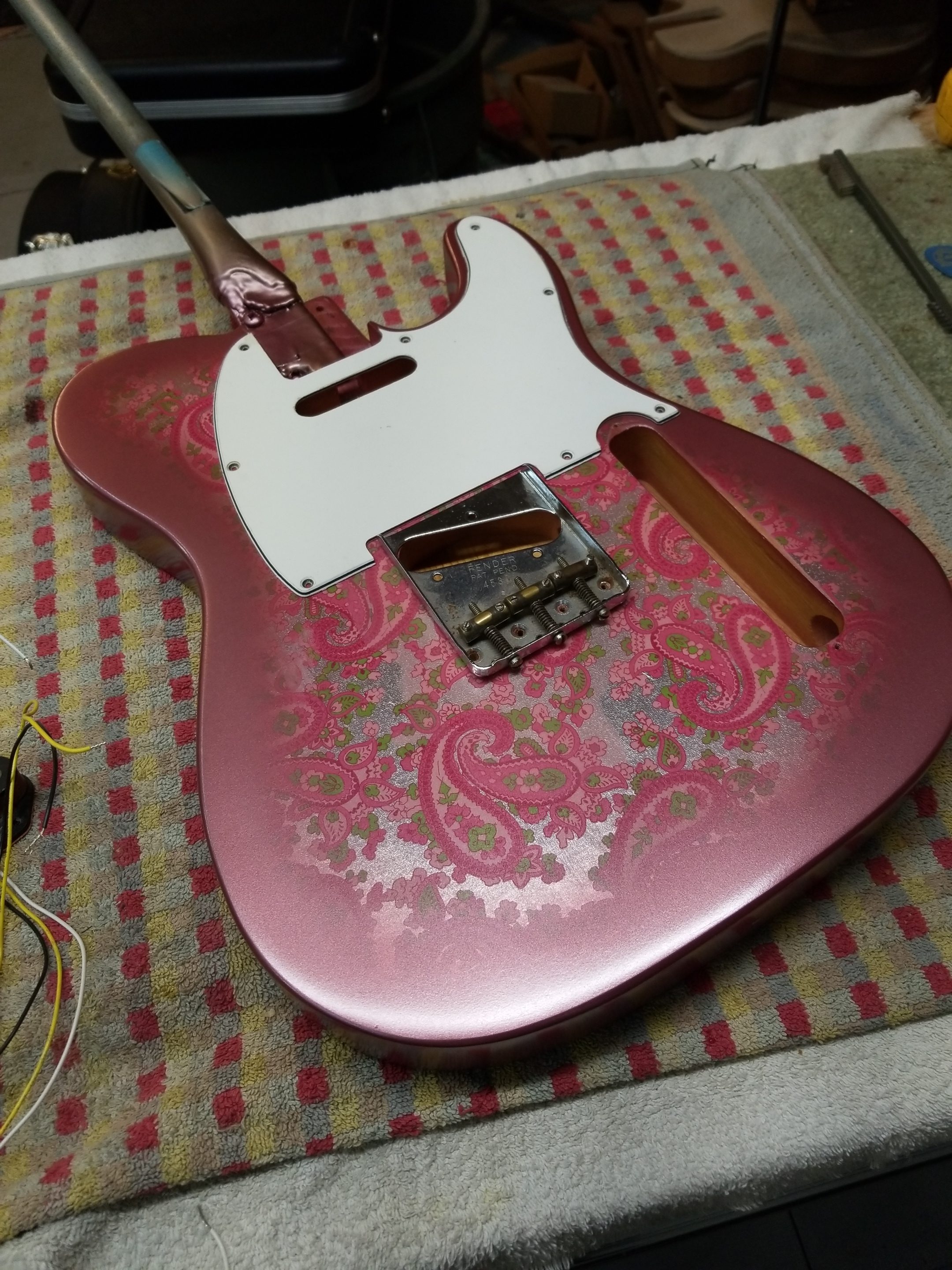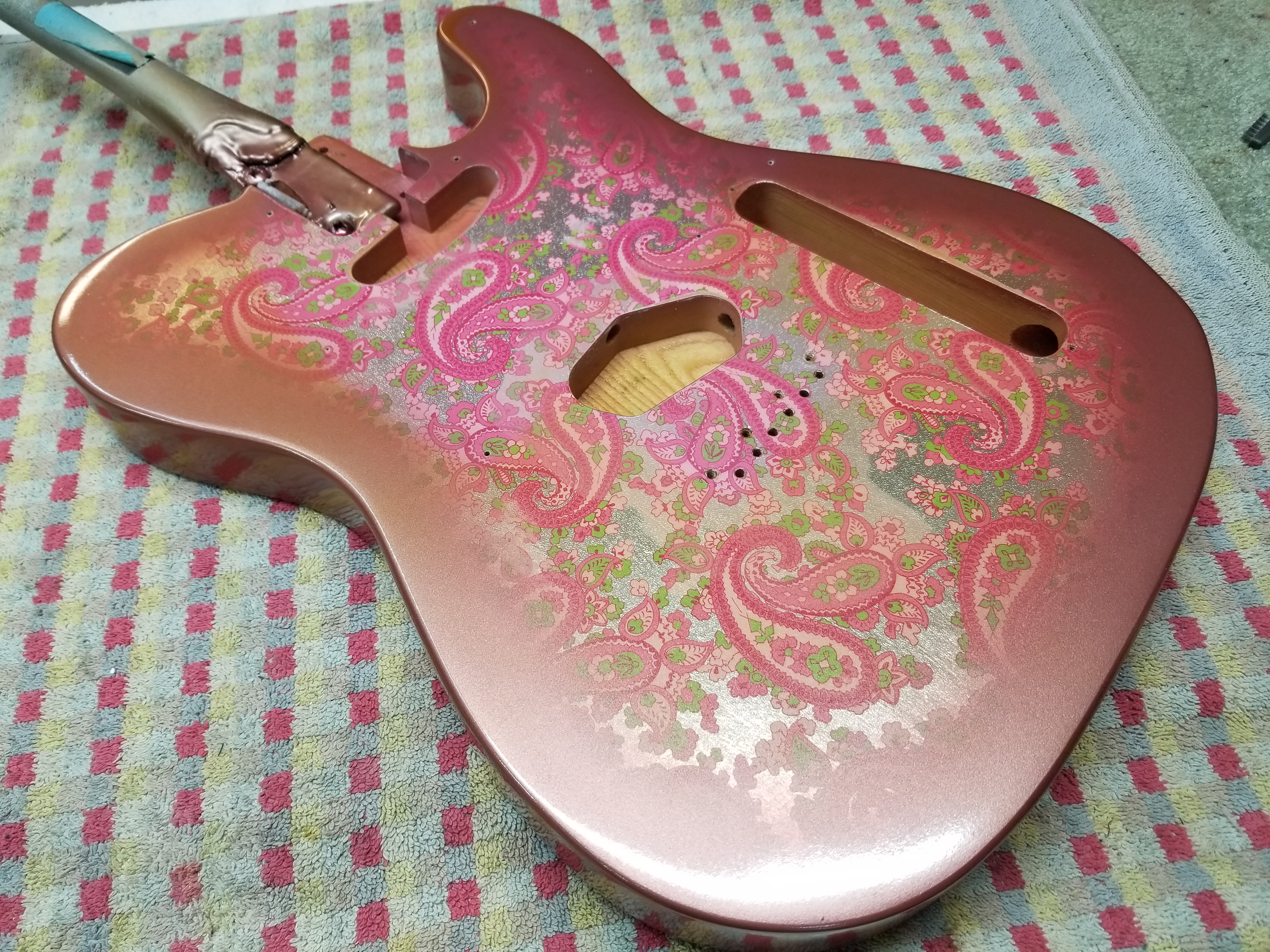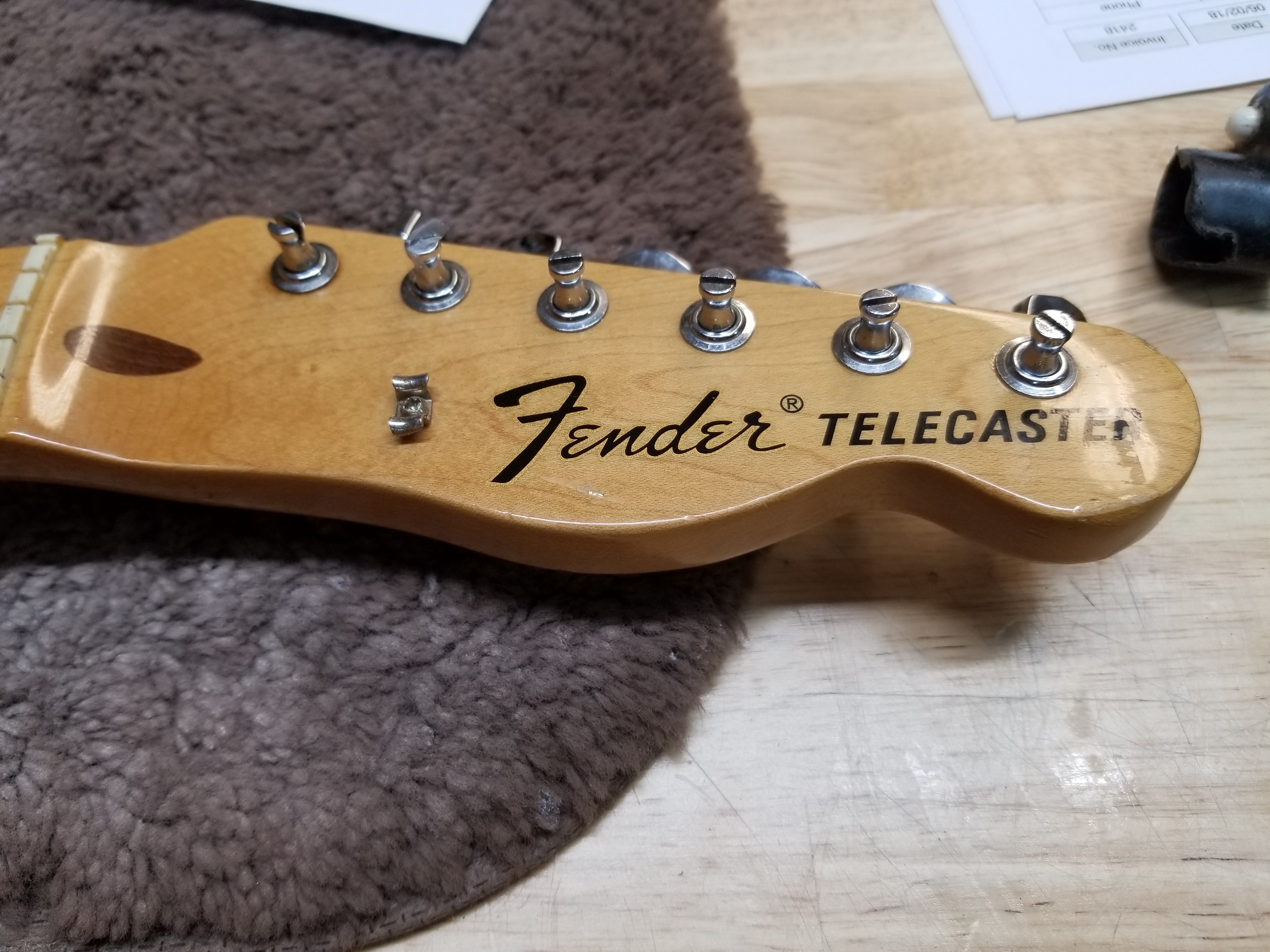 Here are a couple photos of the neck after a proper shaping, clear coat and slight aging.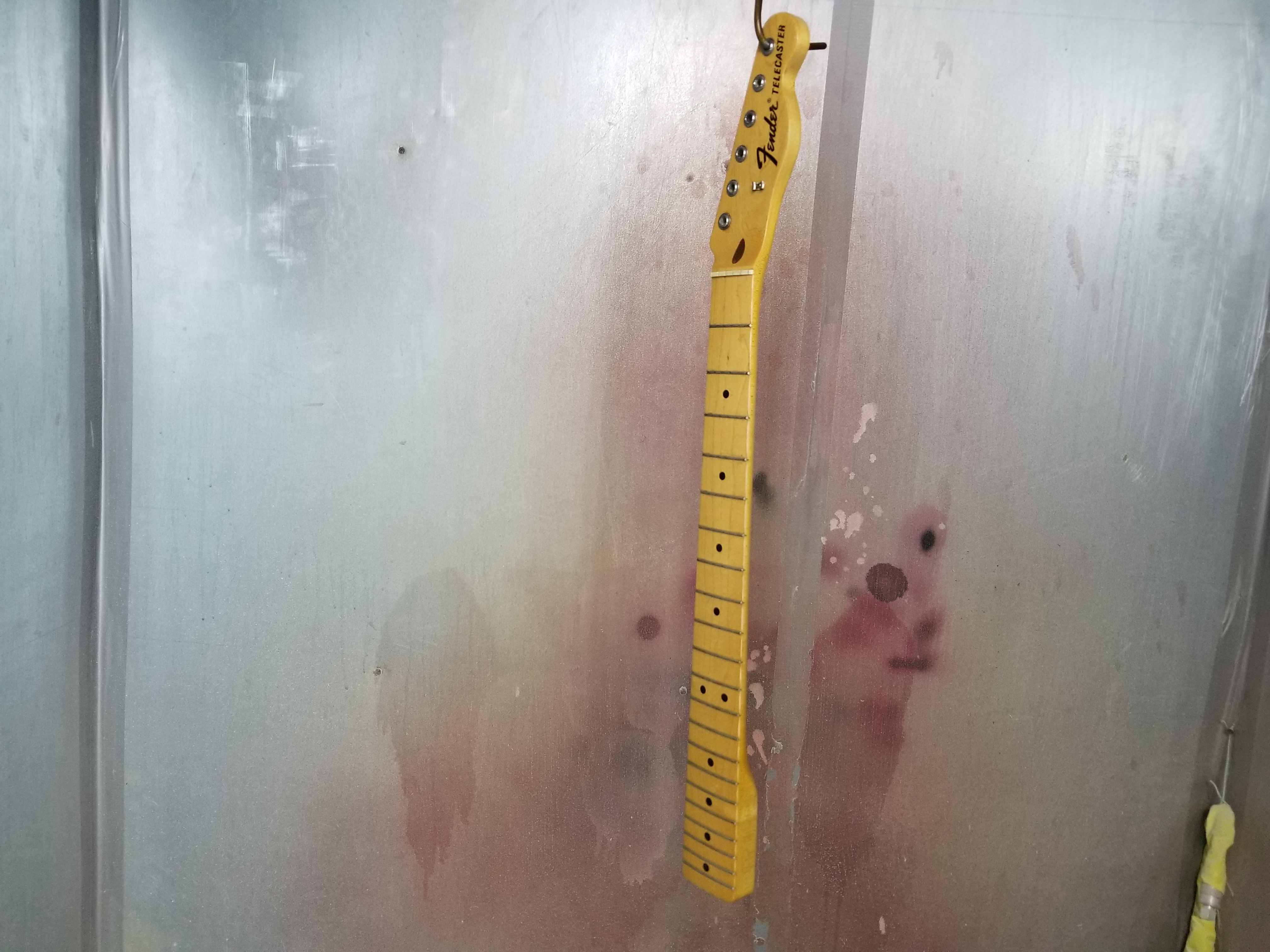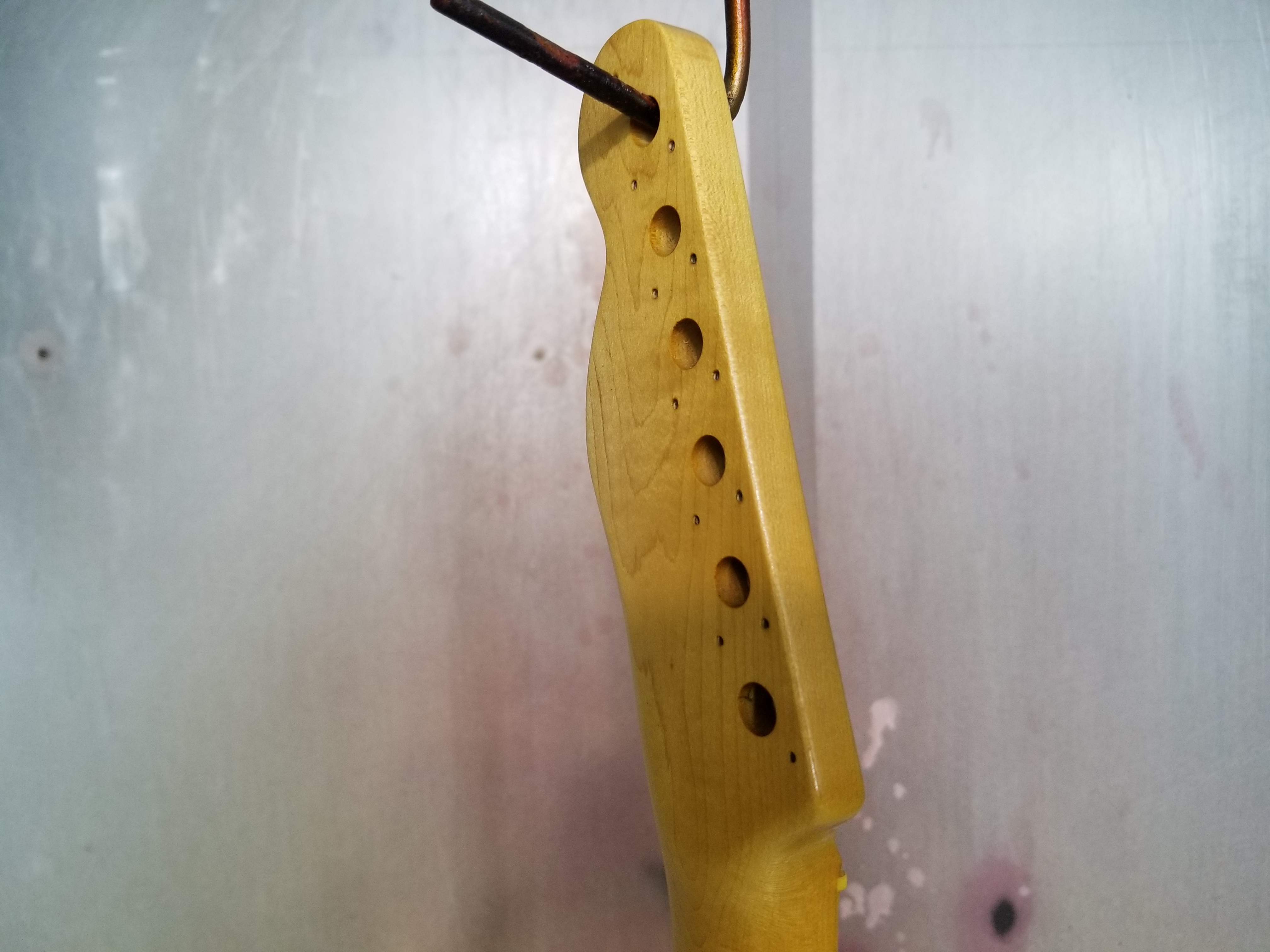 Here she is all finished !!