A Little History About Lay's Guitar Shop
Virgil Lay started Lay's Guitar Shop in Akron, Ohio, in 1962. Our store has been serving amateur and professional musicians nationwide ever since. Virgil worked on instruments for such players as Jack Bruce, Phil Keaggy, Joe Walsh and bands such as Bad Company and The Outlaws. Jimmy Page's Les Paul #1 had its neck shaved in our shop.
Dan Shinn, the current owner, started working for Virgil Lay in 1979. He acquired the guitar repair shop from Virgil in the late '80s and to this day upholds the reputation for high quality repairs and restorations that have been the hallmark of Lay's Guitar Shop. Under Dan's management, Lay's Guitar Shop has not only upheld the high standards set by Virgil Lay, but has expanded the business to accommodate an international market. The is due to our finish and restoration department, headed by Joel Shinn for over 25 years. READ MORE
Refinish and Restoration
Our vintage finishes and restorations are recognized throughout the world as the finest and most authentic available today. the phrase, "Finished by Lay's Guitar Shop" is used as a selling point for dealers advertising in such international magazines as Vintage Guitar and 20th Century Guitar. These instruments continue to bring a premium price due to the high quality of our finish and restoration work.
CLICK HERE TO SEE A GALLERY OF PREVIOUS REFINISH/RESTORATION PROJECTS WE HAVE DONE
Fender, Gibson, and Martin frequently recommend our services. Other highly-qualified repair shops, custom builders, and retail stores throughout the country consistently send us instruments for our finish work.
We service Fender 50s and 60s: solid body guitars and basses, butterscotch, blonde, 2- and 3-tone sunburst, and custom colors (includes yellow base coat, white primer and DuPont® color and nitro clear coat).
Gibsons/Les Pauls: Gold tops, all types of vintage sunbursts, and Gibson custom colors.
Gretsch, Rickenbacker, etc:
Relic and aged finishes and parts: Includes aged tinting of finishes and plastic parts, aging of metal parts, and lacquer checking.
This high standard of quality and eye for detail goes into every repair and restoration we do, regardless if you have a '65 Fender Mustang, '36 Martin Herringbone D-28 Shaded-Top, a '59 Flame-Top conversion or even an original Les Paul Standard.
Custom Builds and Repairs
We have been building custom guitars for years. We are up for anything. If you have an idea, give us call to go over the details so we can get started on a one of a kind guitar built especially for you.
CLICK HERE FOR A GALLERY OF A FEW OF OUR CUSTOM BUILDS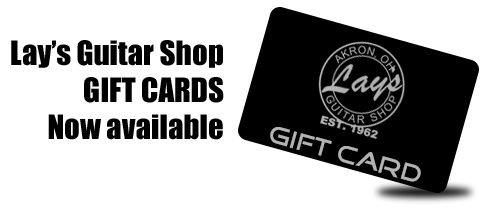 Below is a list of a few of the most common repairs that we handle in the shop.
Neck Alignment
Complete and Partial Re-fret
Acoustic Guitar Neck Reset
Headstock and Neck Heel Repairs
Neck Replacement
Acoustical Repairs
Electrical Repairs
CLICK HERE FOR COMPLETE DETAILS ON A FEW OF THE REPAIRS WE DO IN THE SHOP
"The only place to get your guitar taken care of in this area. Dan & his crew are the best. I've been going to Lay's as far back as the days Vigil still owned it & worked there. I've had many things done here : line-ups, cleaned & reconditioned after a house fire, rewound pick up & insurance estimates. All professionally done by Dan or his staff. Trust your baby to them, they'll take good care of her."
-Chris Steiner
You can be assured whether you are a regular Lay's customer, or someone considering us for the first time, that your instrument will receive the highest quality workmanship available anywhere at any price.
This is our promise to you.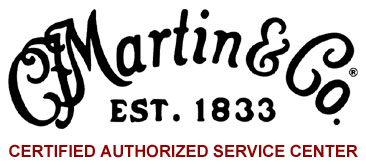 We use and endorse the following manufacturer's products