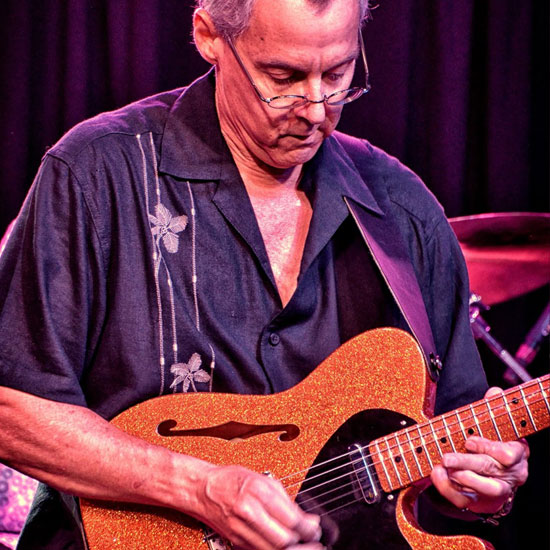 Wayne is a familiar face to Monkees fans. He has been a constant presence on the road with The Monkees since 1996.
In the early 1990s, Wayne was asked to join Breakaway, the group that supported Davy Jones during his solo performances. He continued to be a part of Davy's touring band in the 90s and backed both Micky and Davy on their joint 1994/1995 Together Again tour.
Wayne acts as musical director for The Monkees' band and handles electric guitar duties. He also serves as musical director and lead guitarist for Micky's solo shows.
Pictured here is Wayne playing the custom T-Caster we built for him.
CLICK HERE TO LEARN MORE ABOUT WAYNE